Like in your own language, reading in English is going to expand your vocabulary, enhance your sentence structure and give you exposure to a more complex language. It will help you learn quicker and consolidate what you already know. Reading can be done autonomously and at your own pace and is
more effective than watching the television
.
In addition, there are thousands of classic free eBooks available in the public domain. This makes it an ideal low-cost way to learn. All you need is an e-reader, mobile device or computer and away you go!
How to Choose the Right Book?
Important factors to consider when deciding which books to read are interest, level, and overall objective. You should begin by thinking about what you enjoy reading in your own language? Are there particular genres, authors or types of books you like?
Lower level learners are often encouraged to start with children's books. However, if this isn't of interest then there are other options. For example, comic books are a good alternative and are very popular among adults. Also, you can find adapted or graded books to suit your specific level.
Choosing a book at the correct level is key. Books that are too easy or too difficult are not going to hold your interest for long and you won't learn much. If you are unsure of your level, then you can take a quick online level test for confirmation.
Whatever books you read will also depend on your goal. For example, there are many classic novels which are written in old English, which are good if you're studying English literature. However, for someone just looking to improve their day-to-day vocabulary, modern books might be more appropriate.
Top 3 Tips for Success
Choose books which are familiar. Something you've perhaps read in your own language, or a book of which you've seen the film version.
Read and listen to the audiobook in tandem. This way you get to practice two skills at the same time. You will hear the pronunciation and intonation while having the text in front of you.
Choose a book that has been translated into English from your own language. This will help with understanding and could also be of more interest and relevance to you.
Take a look at this YouTube video for more help in deciding what books to choose:
Free eBooks for English Learners
To help you get started we've put together a variety of recommended free eBooks for English learners that you can find at digitalbook.io.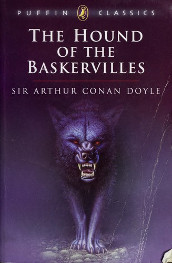 Probably Conan Doyle's most famous detective story with all the action, tension, and intrigue you'll be familiar with if you've listened to any of the other books. Perhaps what makes this tale a little more special is the element of the supernatural on those haunted moors.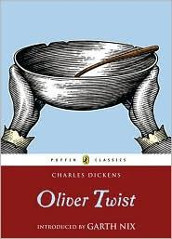 A Dickens classic which tells the story of an orphan boy, Oliver. After running away from the workhouse, he goes to London where he meets the Artful Dodger who is a member of a gang led by the criminal Fagin. This novel depicts what it was like to be poor in 19th century London at the time of industrialism.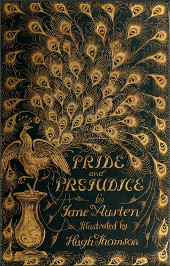 Austen's first novel is possibly the most well-known. This romantic story focuses on marriage and class. The lives of the Bennet sisters are thrown into turmoil with the arrival of Mr. Bingley and his friend Mr. Darcy. Sparks fly when Mr. Darcy begins to fall in love with a woman beneath his class. This book is an absolute joy, full of comedy and satire.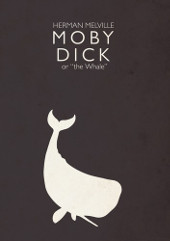 This isn't just a rip-roaring tale of a one-legged, totally obsessed Captain Ahab and his struggle against an enormous white whale. Although those are the best bits. The novel also includes some much more verbose historical accounts of 1850's whaling and a thorough inspection of a whale's anatomy.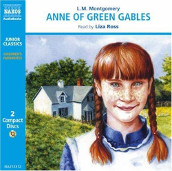 A children's novel that can be enjoyed by all. It depicts the story of Anne Shirley, an 11-year-old orphan girl who is wrongly sent to the elderly Cuthberts, who were expecting a boy to help them on the farm. A heart-warming read that will leave you wanting more.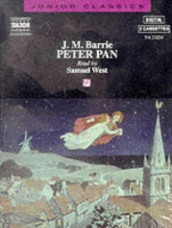 "Peter Pan" aka "The Boy Who Wouldn't Grow Up" is a classic tale of good vs evil. Peter's archenemy is Captain James Hook, pirate, blaggard, and all the more menacing for his iron hook that replaces his severed hand. Anyway, child or not, you're sure to enjoy Neverland with its mermaids, native American Indians, and other fantastical encounters.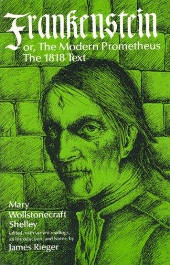 In Shelley's timeless work, Victor Frankenstein, after discovering the ingredients for reanimating life after death, assembles the body of a man from miscellaneous corpses. This goes about as well as expected. After several grisly murders and a scuppered attempt to provide a bride for the melancholic and neglected Frankenstein, Victor loses almost everything to a monster with revenge in mind.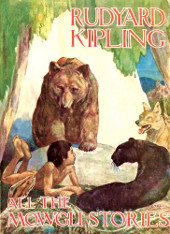 Mowgli is a young jungle boy that is raised by wolves in the Indian Jungle. With memorable characters such as Baloo the bear, Hathi the elephant, Rikki-Tikki-Tavi the Indian mongoose and Shere Khan a Bengal Tiger, each chapter tells a story and uses the animals to give moral lessons. Follow the boy on his adventures as he learns "The Law of the Jungle".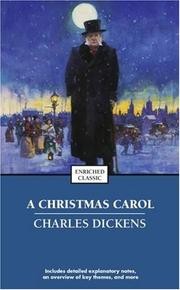 A timeless Dickens classic with a solemn message. Would recommend to anyone. Even if you're familiar with the story, Mr. Scrooge's realization that he has spent his whole life valuing money over all else never fails to have a profound impact.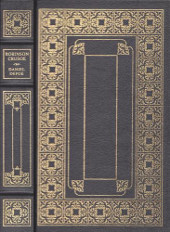 Surviving marooned on an island for twenty-eight years yes. But the real story is about an internal journey towards morality, faith, and inner strength.
---
If you enjoyed this list, you can discover more free ebooks in English on our main site.