For press inquiries please contact us here.
February 23 2023
Apple Books Affiliation and Dark Mode
Proud to announce that we are now working with Apple Services as an official Apple Books Affiliate partner.
In addition, we just released support for 🅳🅰🆁🅺 🅼🅾🅳🅴, which apart from looking cool, can save 3%-9% power on average. Great for preserving battery on mobile.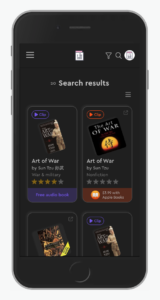 ---
August 25 2018
Full UI Refresh 💅
Our multi-lingual, multi-vendor, multi-market, multi-platform audiobook and eBook content discovery platform gets a full UI refresh…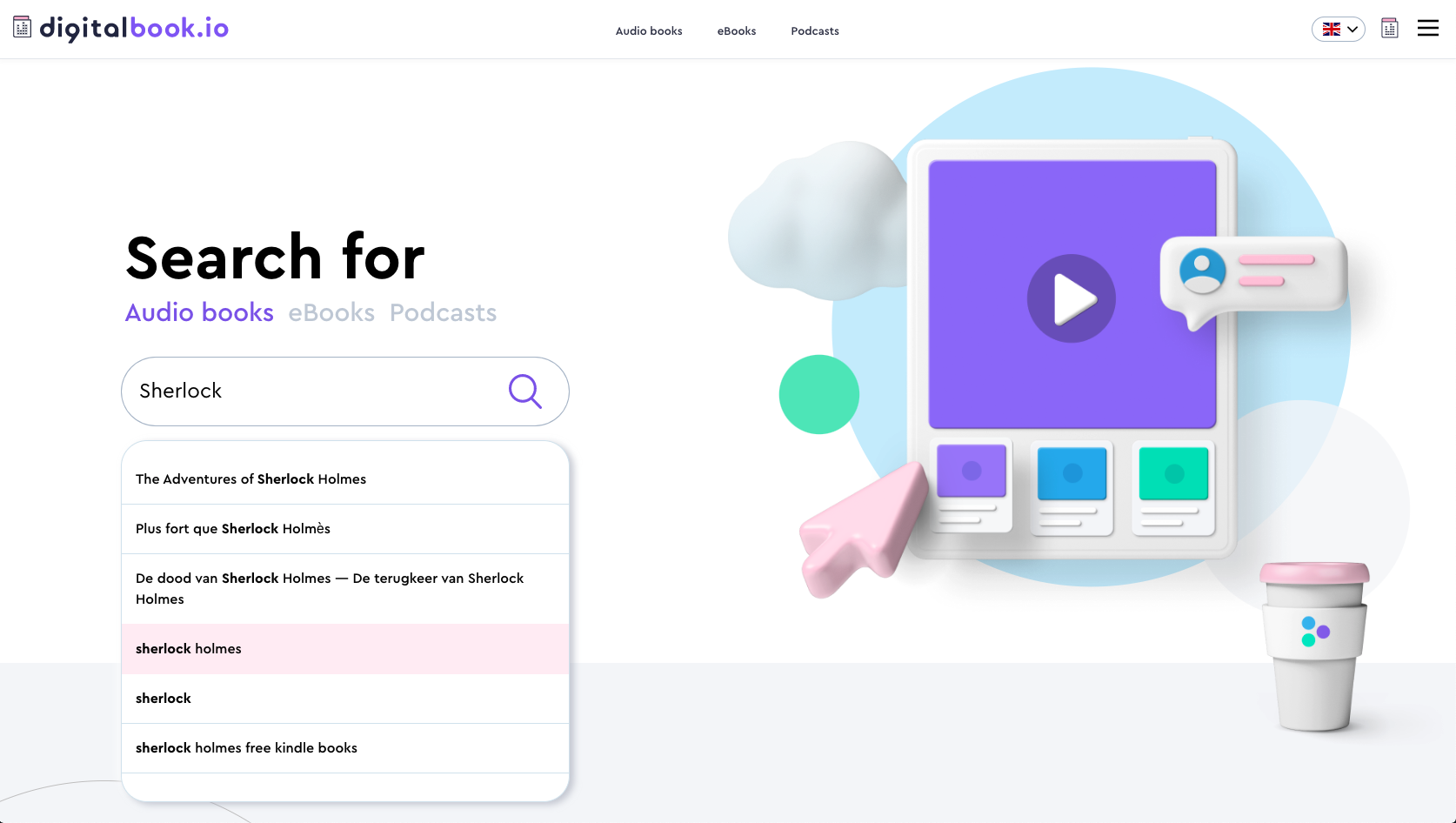 ---
July 27 2018
Although Digitalbook.io has been online for over a year, we only now finally believe that the product is good enough to stand up to scrutiny. We've been agile, we've given users the tools they wanted, and now we're ready to promote the product.
---
January 15 2018
Without volunteer organizations such as Librivox and Gutenberg, Digitalbook would not be able to provide you with the best free audiobooks and ebooks. If you would like to make a contribution, we ask that you donate to these organizations.
---
October 11, 2017
We compare some of the best e-readers on the market in 2017 and pick our favorites.
---
September 5, 2017
To celebrate LGBT literature and to mark the 50-year anniversary of the decriminalized of homosexuality in the UK, we give you our pick of LGBT books. From classic novels to modern young adult fiction, here are 10 of the best.
---
August 2, 2017
The Sidemen, Zoe Suggs and Tyler Oakley are just a few YouTube stars that have become bestselling authors. Discover what we think makes these personalities so successful and find our top picks of their bestselling books in this blog post.
---
July 24, 2017
Audiobooks are a great resource to help you improve your listening skills. Discover why, and find our top tips for using them in our latest blog post.
---
July 17, 2017
Can't find time to read these days? Read our latest guest blog post, and discover how audiobooks could solve your problem. Find out more here.
---
July 1, 2017
It has been 3 months since Digitalbook launched and we have been talking to our members to find out what they think.  See what else they have been saying on our testimonials page.
---
June 14, 2017
At Digitialbook you can listen to audiobooks online without downloading.  Find out how to use our online audio player in this article.
---
April 7, 2017
The site formally known as Librophile.com has launched with a new simple design, more powerful search engine and features that include an online audio player and personal bookshelf. Making your search for digital books even easier. Find out more here.
In The Media…
April, 2017
Digital Trends:  'Websites For Free Audiobooks'
Read the full article here.
---
June, 2015
MSN: 'Awesome Things You Can Get Free
Read the full article here.
---
September, 2010
CBS News: 'Great Freebies All Around You'
 Read the full article here.
---
April, 2010
PC World: 'Incredibly Useful Sites'
Read the full article here.