The clocks may have gone back and the nights might have drawn in somewhat in recent weeks, but that doesn't mean you should have a case of the Autumn blues just yet. Put memories of long summer days behind you, as you work your way through our top 10 feel-good books to warm the heart and nourish the spirit. Think of the colder weather as an excuse to curl up in front of the fire with one of these fantastic stories.
For a soul enriching tale of dealing with the trials and tribulations of everyday life, then A Man Called Ove is the perfect choice. The story, penned by Fredrik Backman follows the life of Ove, a middle aged curmudgeon who's attempting to cope after the death of his wife. As you read through, Ove's hard exterior starts to crumble away, as he really gets to know the people in his neighbourhood – something that he's completely against…at least to begin with.
This gritty classic tells the story of Tom Robinson, a black man accused of murdering Mayella Ewell, a poor white girl in the racially charged environment that was 1960s Alabama. White lawyer Atticus Finch believes Robinson to be innocent and decides to defend him, much to the chagrin of the locals. Against all the odds, Finch tries to get his charge acquitted and foster racial equality at the same time. A story that shows what you can achieve when you take a stand for what you believe in.
If it's a romantic, heartwarming adventure you're after, then The Time Traveller's Wife by Audrey Niffenegger is just the ticket. Henry Detamble is a man afflicted with a unique physical disorder, which causes him to flit backwards and forwards through time. The trouble is, he has no control over when it happens. His poor wife Annette has to cope with his frequent disappearances and the worry of where he's gone. A book we'd heartily recommend you check out.
This novel is one that describes the relationship between Chantal, Nadia, Autumn and Lucy, as they support each other through the ups and downs of boyfriends bad and worse! Ideal for a lazy Sunday afternoon read, this book mentions chocolate as much as the title would suggest. And with the power of suggestion being as strong as it is, having some of your own as an accompaniment is certainly something you might want to consider.
Ever wanted to be a fly on the wall of a functioning dysfunctional group of family and friends? Well, Juliet Ashton's The Sunday Lunch Club delivers just that, as you get to be a party to Anna's regular Sunday get-togethers around the dinner table. Complicated hardly does it justice either, as her current boyfriend, her ex-husband, her morally dubious sister and her outrageous gay brother are just some of the regular guests. Middle-aged pregnancies, love, friendship, tears and laughter are just some of what's on offer in this book that we rate as a real page-turner.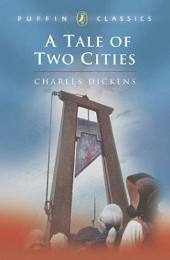 A wonderful Dickensian classic tale set during revolutionary France, which follows French woman Lucie Manette and Charles Darnay, an Englishman as they fall in love against the magnificence of 18th century Paris and London. This tumultuous story is a grand one that includes sacrifice, secrets and ultimately, love. Dickens masterfully blends personal relationships with real-life historical events in a story that will leave you both uplifted and satisfied.
Set in England during the early part Second World War, The Chilbury Ladies' Choir sees the ladies of Chilbury ignore the official disbanding of the church choir when the menfolk all go off to do their duty. Primrose Trent, a music professor with a strong will, is the recently arrived provocateur of the novel that sees the ladies of Chilbury reform the choir, making unbreakable bonds of friendship along the way. A tale that highlights the strength of the human spirit when faced with overwhelming adversity.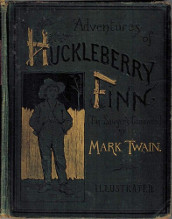 The next on our list is another literary classic. This famous tale set in Missouri in the early 19th century and is one that tells the story of the teenage Huck Finn, as he goes on an adventure with runaway slave Jim. Following the banks of the Mississippi, Huck follows Jim as he attempts to reach free states where slavery is outlawed. This is one that should most definitely be on your Autumn bucket list.
Following the real early life struggles of Maya Angelou, a noted poet and writer, I Know Why the Caged Bird Sings is an autobiographical tale of her journey to womanhood. The backdrop is one of intense negativity and racism in 1960s America, but the main thrust of the story is how Angelou gained literary success in the face of intense trauma. This book is one that will leave you inspired and perhaps an altered perspective on the power of will.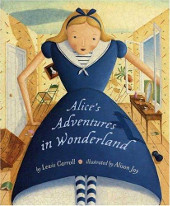 The last one on our list for Autumn is one that's familiar to millions around the world, but one that's never too familiar to revisit when in need of a lift in spirits. Like an old pair of comfy slippers, Lewis Carroll's tale of Alice disappearing down the rabbit hole and meeting the Mad Hatter, Cheshire Cat and the evil Red Queen offers the warm invitation of a friend you haven't seen for ages. The perfect way to put a smile back on your face.
And there you have it. 10 literary remedies for the cold days and dark nights to come. With books like these on offer, we say – bring it on!
Thanks for reading our blog and we wish you happy reading!
*Digitalbook is a participant in the Amazon Services LLC Associates Program an affiliate advertising program designed to provide a means for sites to earn advertising fees by advertising and linking to the Amazon LLC marketplaces.