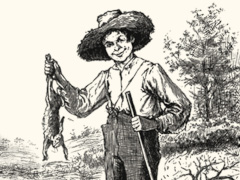 Born in November 1835 in Hannibal Missouri, Samuel Langhorne Clemens – known by the pen name of Mark Twain – was a noted American writer described both as "the greatest humorist his country had ever produced" and "the father of American literature". Here we take a look at our top 10 Mark Twain books that you simply have to include on your winter 'to-read' list. So, sit back, pour yourself a warm drink and relax while we take you through each one.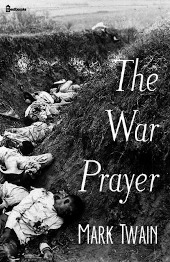 Written during the Philippine-American War, The War Prayer is a story that describes a patriotic service held in church to send the young men from the town off on their way to war. However, this is far from a sentimental view of the vagaries of battle, rather it is an anti-war parable that went unpublished until 1923 after initially being rejected for publication. It tells the tale of a stranger entering a church during one such service to inform the gathered crowd that in praying for victory, they're also praying for the destruction of the enemy and of human life. Echoing his own anti-war stance, this must-read will pull at your heartstrings and challenge your morals in equal measure.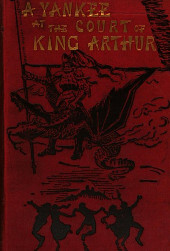 If it's satirical mastery you're after, then 'A Connecticut Yankee in King Arthurs Court' is one you'll enjoy. It features main character and 19th-century mechanic Hank Morgan who bangs his head during an argument and awakes to find himself whisked back in time and across dimensions to the mythical world of King Arthur. Rather than being vexed by it, he vows to "boss the whole country inside 3 weeks", as he attempts to modernize Camelot with gunfire and electricity. The fairytale adventure is amongst Twain's best-known works and worthy of a place in our top 10.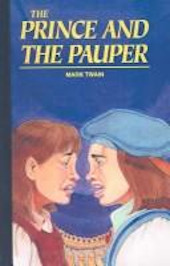 Our next venture into the literary mind of Mark Twain takes us to the widely-known tale of the Prince and the Pauper. Set in 16th-century England, two identical twin boys are born on the same day in London: Tom Canty – a street beggar and Edward, the Prince of Wales. Serendipity plays a hand, causing a chance encounter between the two when they realise their incredible likeness to each other. They vow to walk a mile in each other shoes and swap clothes, with Tom taking his place as Prince. What happens next – if you don't know already – is highly enjoyable and something you'll have to read the book to find out!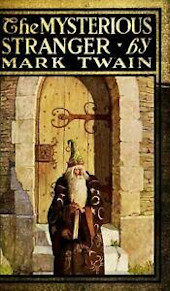 Belonging to Twain's 'dark' period, The Mysterious Stranger was published posthumously, six years after his death in 1916. Once again echoing his own feelings on some of life's weightier topics, this anti-religious tale takes a swipe at the church by suggesting that God, the afterlife and even the soul don't exist. Supposing that "all is a dream", the stranger in the story follows a dark path to enlightenment, as a book that belies Twain's previous reputation for humour plays out. This one isn't a light read by any means, but it's one that we recommend you read to get a fully-rounded view of the great man.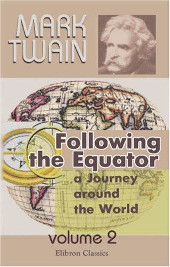 We switch now from Twain fiction to Twain non-fiction as Following the Equator describes his journey around the globe via the equator on a steamship. Taking in the sights and sounds of Fiji, New Zealand and more, Twain uses his famed wit and insight to talk about South African diamond mining, riding the railway in India and even visiting a leper colony in Hawaii. In terms of colour and excitement, the journey Twain takes the reader on is one that provides insight both into life in the early 19th century and the daily thoughts of one of American literature's giants. Well worth a read.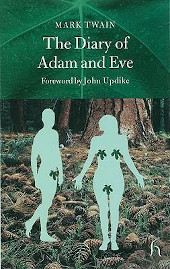 Continuing Twain's fascination with religion, The Diaries of Adam and Eve looks into the minds of the Bible's first man and woman, with Adam initially and humorously referring to Eve as "the new creature". He doesn't know too much about her and he sees her appearance as something of an inconvenience, stating "It used to be so pleasant and quiet here". Eve herself seems more interested in finding out about her new world, as she wanders around naming animals and even discovering fire. This is an irreverent take on the big book and one we think you'll hugely enjoy.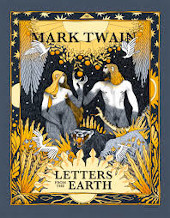 In a book that takes Twain's fascination with religion to obsessional levels, Letters from Earth was perhaps his most controversial work. The story details reports penned by Satan himself to the Archangels Michael and Gabriel, leading Twain's own family to block its publishing until more than 50 years after his death in 1962. Seen as blasphemous at the time, what you'll actually find amongst the pages of this book is some of Twain's wittiest and sharpest ever work and it's one that gets our endorsement as one of his top 10.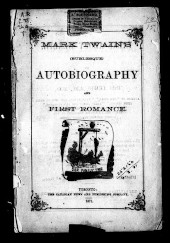 What better way to get to know the man himself than to read his own, expertly written autobiography. This is no perfunctory exercise in self-aggrandizement either, as Twain freely expresses his innermost thoughts, feelings, sorrows and joys and always with a tongue-in-cheek, irreverent slant. Readers of this book get to find out not just about his own personal journey, but also of the relationships he had with his family and how they influenced his career. If you're interested in what made the man tick, you simply have to read this one cover to cover.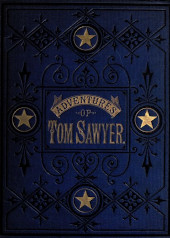 Inspired by Twain's own childhood along the river Mississippi, The Adventures of Tom Sawyer is a tale that can be enjoyed by readers of all ages. This is a book filled with youthful adventure in 1840s America, featuring a satirical look at politics and values of the day. It's also a moral tale that highlights the importance of courage and loyalty, no matter what the cost and it's one that goes very well with an afternoon by the living room fire.
Now to perhaps Twain's greatest and best-known work that is The Adventures of Huckleberry Finn. In a bid to escape the daily beatings given to him by his alcoholic father, 13-year-old Huck' Finn runs away from home after faking his own death. Fleeing on a raft down the river Mississippi, Finn crosses path with a runaway slave named Jim and on their journey, they encounter a variety of colourful characters from slave-hunters to feuding aristocrats, all of which is wonderfully written in Twain's dark and funny satirical manner. An essential read for any fan of classic satire.
So, there you have it. Our top 10 Mark Twain books. We hope that you have just as good a time reading these notable works as we did and we'll back again soon with our top picks from some more of literature's most famous and skilled exponents.
*Digitalbook is a participant in the Amazon Services LLC Associates Program, an affiliate advertising program designed to provide a means for sites to earn advertising fees by advertising and linking to the Amazon LLC marketplaces.