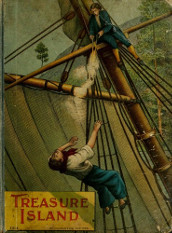 As we've all been inside for some considerable time now, many of us are in need of some mental stimulation to combat the onset of cabin fever. With this in mind, we've put together a list of some absolute classics to inject some adventure and stimulation back into your day. So, sit back and buckle yourself in, as it's going to be an exciting ride with our top 10 stimulating novels.
When it comes to adventures, there's perhaps no more exciting novel than The Three Musketeers by Alexandre Dumas. Focusing on the Esprit de Corps that existed in Louis XIII's royal guard in the 17th century, the book follows the exploits of a young man called d'Artagnan as he struggles to join the musketeers, having much in the way of swashbuckling action along the way. Complete with subterfuge, deception and a code of honour, this is a book that will stimulate the mind.
Next on our list is Ivanhoe by Walter Scott, a tale from 12th century England where a Saxon champion named Wilfred of Ivanhoe makes a name for himself by fighting Norman invaders. Supporting the recently deposed King Richard during the crusades, the hero is stripped of his title for his troubles. Kidnapping, murders and good old-fashioned adventure plays a central role as we wait to find out his fate. In terms of thrills and spills, this one ticks all of the boxes and is well worth the read.
If your idea of excitement is an espionage mix with cloak and dagger antics, then Kim by Rudyard Kipling is likely to appeal. The story follows an orphan named Kim from Ireland who grows up from an early age in British colonial India. Whilst there he becomes willingly embroiled in politics and spying before returning to England to train as a spy. This story is tense, thrilling, full of adventure and the perfect antidote to a boring Sunday afternoon.
We head to revolutionary France now for a story that follows the antics of the 'elusive Pimpernel' as he rescues French aristocrats from the clutches of those who would do them harm. Mild-mannered Sir Percy Blakeney is the man in question, as he dons a mask and uses his fighting skills to avoid mob violence and the ensuing bloodshed. Involving a thrill-a-minute, the Scarlet Pimpernel by Baroness Orczy is a novel that won't disappoint in the mental stimulation stakes.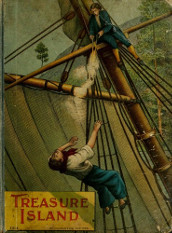 If you prefer your literary stimulation to feature a pirate or two, then we'd recommend Treasure Island. A seminal book that pretty much defined the genre. Written in 1881, the book's themes are still relevant today as Jim Hawkins puts his all into finding the lost treasure of evil Captain Flint. This book has everything a thrill-seeker could ask for with sword fights, shipwrecks, mutinies and more. All adding some colour to a dreary day stuck at home.
If you thought that was the end of the sword fighting then you'd be wrong! We've more of it, this time heralding from early 19th century Mexico. Don Diego de la Vega is the hero of The Mark of Zorro by Johnston McCulley and he's on a one-man crusade to gain revenge against Don Rafael Montero who imprisoned him for 20 years, killed his wife and took his daughter as his own. This tale of retribution is climactic and exciting in equal measure and is well worth its place on our list.
We move forward in time now to the Mediterranean during the 2nd World War and to a near-impregnable Nazi fortress on the fictional Greek Island of Navarone. It's an emplacement that needs to be dealt with by the Allies, as it's all that stands in the way of the rescue of more than 1,000 British soldiers. The guns on the Island destroy pretty much anything that moves in the area and this seemingly impossible task is undertaken by a brave few. Danger, violence, explosions and unexpected double-crosses.
We now look at another absolute epic set during the days of the Napoleonic Wars – Master and Commander by Patrick O'Brian. Captain Jack Aubrey is the main protagonist, as real insight into life in the British Navy in the early 19th century is provided. During the story, Captain Aubrey uses his considerable skills in maritime warfare to overcome evermore formidable French warships. Readers get to enjoy a very real game of cat and mouse on the high seas, with the mouse often coming out on top. A great read, whatever the circumstances!
We again stay in the time of the Napoleonic wars. Venturing onto land to encounter a rip-roaring tale of adventure from the perspective of a soldier named Richard Sharpe. Joining the British Army as a lowly ranker and rising up to rub shoulders with Majors and Brigadiers, Sharpe has no trouble finding people that want to tear him down. Set in British India, it's a story with torture, battles, espionage and blackmail and the odds seem to stack up against the hero. Another great, excitement-filled novel for you to enjoy!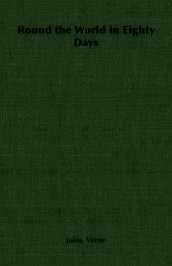 Our last entry has much less in the way of conflict, but it's one of adventure and excitement. Around the World in Eighty Days by Jules Verne follows eccentric London nobleman Phileas Fogg. He wagers that he can't circumnavigate the globe in just 80 days. With it being 1872, this is no mean feat and it's a race against the clock that will have you on the edge of your seat throughout. A wonderful, colourful airborne tale that will leave you wanting more.
So, we finish our list once again. These 10 novels are just jam-packed with mentally stimulating predicaments, action-sequences and tales of human accomplishment. We hope you enjoy every page and every minute you spend reading them.
We hope you enjoyed our top 10 stimulating novels! Until next time, stay home, stay safe and stay mentally active. We'll see you again soon.
---

*Digitalbook is a participant in the Amazon Services LLC Associates Program. An affiliate advertising program designed to provide a means for sites to earn advertising fees by advertising and linking to the Amazon LLC marketplaces.