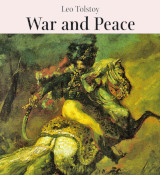 Whether we like it or not, most of us have more time on our hands than usual right now and that can lead to major boredom. There's only so much homework, console-playing and TV watching you can do. So we're here to provide you with another source of boredom-busting entertainment with our top 10 epic novels to inject some much-needed excitement into your day. So, if you're ready, let's dive into our top 10 boredom-busting epic novels!
The Fellowship of the Ring is the first book in the Lord of the Rings trilogy by J.R.R.Tolkien and it is full of mystical, magical and some downright unpleasant characters. It doesn't come much more epic than this, as Frodo and his pals set out on a quest to defeat evil wizard Saruman in his attempts to help dark Lord Sauron bring darkness to middle earth. This is a novel with epicness on every page and with each book in the trilogy in excess of 1,000 pages, there's lots of epicness for you to enjoy!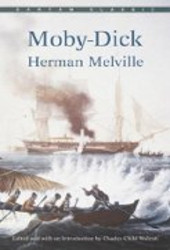 If you like your epic novels to be of the maritime variety, then Moby Dick by Herman Melville is most likely one that you'll enjoy. Written from the perspective of a sailor on a whaling boat named Ishmael, this mid 19th-century story describes his Captain – Ahab – and his obsession with a giant white sperm whale. This is no ordinary whale, however, as it's proving particularly difficult to bring down and was even responsible for taking Captain Ahab's lower leg in a previous battle. Will this man-on-a-mission get what he most desires? You'll have to read to find out!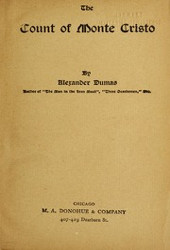 Hurled behind bars for a crime that he wasn't responsible for, Edmond Dantes finds himself locked up in the formidable Chateau D'If in The Count of Monte Cristo by Alexandre Dumas. Whilst there, he is made aware of a vast hidden treasure located on the Isle of Monte Cristo. This knowledge makes him not only eager to free himself from confinement, but also to head out, find the treasure and use it to exact revenge against those who wrongfully imprisoned him. The ensuing adventure is nothing short of epic and for that reason, it had to be on our list!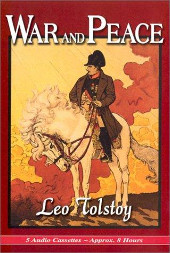 Set during the 1812 invasion of Russia by Napoleon, War & Peace by Leo Tolstoy follows the lives of three characters that should be familiar to literature fans – Pierre Bezukhov, Prince Andrei Bolkonsky and Natasha Rostov. Their paths often intertwine and a love-triangle of sorts plays out against the most epic of backdrops. Each protagonist in the novel has their own motives and while both compete for Natasha's affections, a captivating tale unfolds. One that we think is well worth the time it takes to read.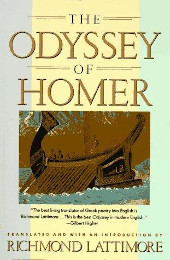 Now we come to epicness of the Greek variety with The Odyssey by Homer. Greek warrior Odysseus survives many years of the Trojan war to return to his home – the island of Ithaca. What runs centrally throughout his many adventures is the love he has for his wife and young son. Against this backdrop, Odysseus's resolve is tested to its limit in a novel that grabs you by the lapels and simply demands to be read.
Another tale from the mind of Leo Tolstoy is Anna Kerenina. It is a novel set in late 19th century Russia and it provides a colourful insight into aristocratic life there at the time. A sophisticated and erudite lady, Anna Karenina rejects her empty Palace existence and marriage to Count Karenin to pursue a passionate affair with Count Vronsky. This novel recounts Anna's relationships with both men and what follows is clandestine, romantic, tragic and most certainly epic.
Staying in Russia – the scene of many an epic novel – we come to Doctor Zhivago by Boris Pasternak. Bringing to life the historic and tumultuous events of the Russian Revolution, this book recounts happenings from the perspective of Dr Zhivago – a talented poet and physician, a revolutionary named Strelnikov and the focus of both men's passionate affections – Lara. With ingredients like these, it's no surprise to us that it ends up on our most-epic novels list.
The Thorn Birds by Colleen Mccullough chronicles the lives of three generations of the Cleary family and their affairs between 1915 and 1969. The Clearys are a family of tough ranchers carving out an existence in the tough lands of the Australian outback. Their existence is beset by frailty, bitterness and family secrets, however it is one that also sees its fair share of romance – the main theme of the book. As Meggie Cleary becomes close to a haunted priest – Father Ralph de Bricassart – their relationship quickly becomes the stuff of scandal. An epic story indeed!
The South Pacific has its fair share of volcanic islands and Hawaii by James A Michener tells the story of just one of them back some 3 thousand years ago. Polynesian adventurers journey to the island and settle peacefully until American missionaries set foot on their shores, bringing with them new ideas and customs . Based on historical fact, this book truly is epic, as the native Hawaiians struggle to hold on to both their identity and their way of life. It's one that we think you'll agree belongs on our list once you've read it from cover to cover.
Set in the late 19th century, East of Eden by John Steinbeck follows Samuel Hamilton as he settles in Northern Carolina's Salinas Valley. Along with him, he brings his austere, but affectionate wife Liza from Ireland and its the tumultuous relationship they have with the Trask family that provides the backdrop to family tensions over love and money. Believed by the author himself to be his Magnum Opus, this novel is one you have to include on your isolation-busting list of books.
So, there you have it, our top 10 boredom-busting epic novels. Literally thousands and thousands of pages of epic tales that will keep you occupied well into the Autumn months. Get your noses into just a few of the titles we've recommended here and you'll find the days of isolation just fly by! We hope that you have an epic time reading them all!
---

*Digitalbook is a participant in the Amazon Services LLC Associates Program, an affiliate advertising program designed to provide a means for sites to earn advertising fees by advertising and linking to the Amazon LLC marketplaces.