With Christmas only a short time away, it's high time for everyone to get into the spirit of the festive period and what better way than to read a good Christmas book or two? With this in mind, we've put together our top 10 Christmas books for your delectation. There's a number of classics and one or two new kids on the block, but we think they all embody what Christmas is all about. So, without any delay (as there's wrapping to be done!) let's get stuck into our top festive books for Christmas.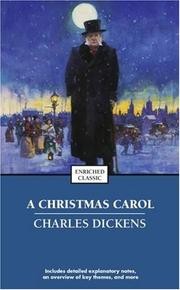 What list of Christmas novels would be complete without the classic that is A Christmas Carol by Charles Dickens? It's a familiar tale to many, with Ebeneezer Scrooge going through a voyage of enlightenment, as this curmudgeonly miser learns that there is more to life than accumulating money from three very different ghosts. It's a book that gets better with every read and one that absolutely belongs in our top 10.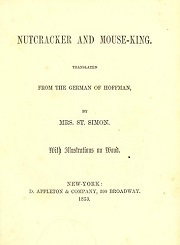 Another age-old Christmas tale is that of The Nutcracker and the Mouse King. Written at the beginning of the 19th century, this story describes how a nutcracker toy belonging to 7-year-old Marie Stahlbaum, comes to life and has a thrilling adventure. Faced by an evil Mouse King, the Nutcracker, which inspired the famous ballet of the same name, must overcome this rodent monarch to save the day. A classic tale from German folklore that's well worth the read.
In this novel, famed Welsh poet Dylan Thomas offers a glimpse of his own childhood in Swansea in this captivating story. Thomas is very adept at painting wonderfully detailed literary pictures of what Christmas in Wales was like and whilst this book is on the sedate side of things, that's ok, as it offers a heartwarming insight into family life over the Christmas period. There are even a few of Thomas's most noted poems thrown in for good measure, making it a must-read.
If you like your Christmas stories to include more than a laugh or two, then The Stupidest Angel will more than likely fit the bill. This contemporary, supernatural tale follows Raziel, an angel with a talent for messing things up. True to form, he gets into a spot of bother attempting to do a good deed for a young boy who accidentally saw the death of a man dressed as Father Christmas.
Raziel tries hard to keep the magic alive for the young boy by bringing the fake Father Christmas back to life, but what he actually manages to do, is let loose an army of zombies who are hungry for brains. To find out what happens, you'll have to read the book, but we're sure that you won't be disappointed when you do.
With their only child far away in the Peace Corps, an accountant called Luther and his wife decide to give Christmas a miss and go on a cruise around the Caribbean. The problem is that everyone in the village expects the couple to be the centre of Christmas attention and hosts of the big annual Christmas party like they always do, but they have other ideas. Will they stay strong, avoid the festivities and manage to go on their cruise as planned? You'll have to read this wonderful tale of subterfuge, temptation and Christmas trees to find out!
From the amazing mind of Terry Pratchett comes the story of The Hogfather, a Santa-like figure from Discworld, who is able to grant wishes and give presents to children on Hogswatchnight on December the 32nd. Everything is fine until the Hogfather goes missing, leaving a lot of presents un-given and wishes un-granted. Whilst Death takes temporary charge of the Hogfather's duties, it's down to Susan Sto Helit (The Hogfather's granddaughter) to bring him back. It's a magical tale that the whole family will love.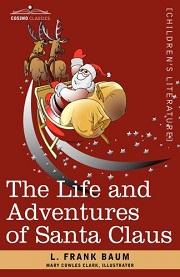 Ever wondered exactly how Santa Claus went from being a baby found in a Forest to become the giver of gifts to children the world over? In The Life and Adventures of Santa Claus, you'll get a front row seat to find out what he got up to as a boy, as well as how he ended up being immortal. Reading this early 20th century novel from US writer L. Frank Baum is the perfect way to appreciate Santa and everything he stands for.
As heartwarming tales go, The Christmas Miracle of Jonathan Toomey is right up there with the best of them. A young boy loses his father, leaving him with just a wooden nativity set to remember him by. When he loses the nativity set, he is heartbroken, so his mother convinces a grumpy carpenter to make another for him and let the boy watch. The boy turns out to be a hard taskmaster, testing the relationship between him and the carpenter to its limits and leading to some pleasant surprises. A tale to melt even the stoniest of hearts.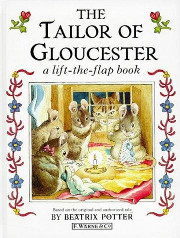 From the writing talent that created the inimitable Peter Rabbit, comes a lovely Christmas story of The Tailor in Gloucester. In it, the aforementioned tailor tasks his cat named Simpkin to buy silk for the Mayor's waistcoat for his wedding on Christmas morn. Whilst Simpkin is away, the tailor unwittingly frees several mice that Simpkin has trapped under teacups, which angers Simpkin, making him hide the silk from the tailor. The hapless tailor falls ill and without the silk, is powerless to complete the important waistcoat for the Mayor…until he gets help from an unexpected source. This is classic Christmas storytelling, perfect for creating a festive mood.
The last Christmas book on our list is The Polar Express, which deals with a young boy whose belief in Santa is beginning to falter. On Christmas Eve, whilst lying awake on his bed, waiting to hear the telltale sleigh bells that he doesn't think are coming, a mysterious train called the Polar Express appears with an enigmatic conductor inside. On his journey to the North Pole, the young boy learns about being brave, making friends and what Christmas is all about. A great way to finish our top 10 festive books.
We hope you enjoy the books on our list. We know that there are one or two for the younger readers out there, but isn't that what Christmas does – appeal to the child inside our hearts?
Thank you for reading our blog and we wish you all a very, very merry Christmas.
*Digitalbook is a participant in the Amazon Services LLC Associates Program. An affiliate advertising program designed to provide a means for sites to earn advertising fees by advertising and linking to the Amazon LLC marketplaces.