The festive season is upon us which means it's the perfect time to listen to some timeless Christmas tales. From children's classics and short stories to fantasy novels and murder mysteries, there are plenty of festively-themed audiobooks to be enjoyed by the whole family!
To help you choose, we've selected 12 of the best audiobooks to listen to over the Christmas period.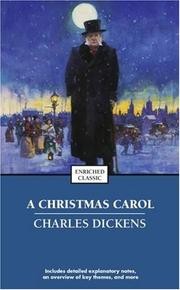 Charles Dicken's tale of Ebenezer Scrooge is one of the most famous Christmas books. Old Scrooge is known for his miserly ways. On Christmas Eve he is visited by four ghosts including the Ghosts of Christmas Past, Christmas Present and Christmas Yet to Come. They show Scrooge how his ways have affected those around him. In the end, we see him change into a generous, kind and giving man. The ultimate Christmas classic!
This is a wonderful collection of letters that Tolkien (Father Christmas) wrote to his children from 1920 through to 1943. In the letters, he tells of his adventures throughout the year. We all know what an amazing imagination Tolkien has, and we see it again here as he brings different characters to life in his writings. These letters would make the festive season magical and special for any child receiving one.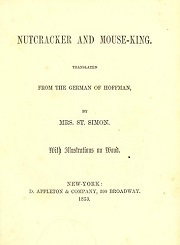 Written over 200 years ago, this early 19th century Christmas tale by German author E.T.A. Hoffman has inspired many different works over the years. The Nutcracker is Marie Stalhbahn's favorite Christmas toy. It comes alive and battles to defeat the evil Mouse King. He then takes Marie on a journey to the enchanted doll kingdom. We'll never tire of this Christmas cracker!
This fantasy novel is a great book to read around Christmas time. The most famous book of the 7 in The Chronicles of Narnia, it follows the adventure of siblings Peter, Susan, Edmond, and Lucy, after evacuation from London during the Blitz. They are staying in a house away from the city when Lucy discovers a portal in the back of a wardrobe. It leads to the magical land of Narnia, where it is always winter. Soon she and her siblings are all there along with Aslan the Lion to fight against the wicked White Witch. A classic fantasy winter adventure.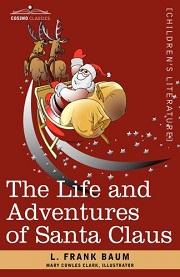 From the writer of The Wonderful Wizard of Oz, this story takes a different direction from the more traditional tales of Santa. We start at the beginning of Santa's life as an Orphan child in a magical forest, continuing until his immortality in his 60's. If you're a fan of Oz, then this charming tale will not fail to disappoint.
The Grinch is a grumpy creature who lives in a cave and wants to ruin Christmas. He does this by stealing Christmas items from people's homes in the town of Whosville. However, Christmas celebrations go ahead and the Grinch ends up returning everything he stole. This popular tale is also a 2000 movie starring Jim Carey.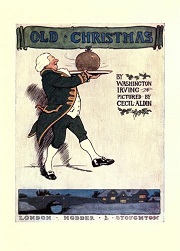 In this collection of essays, Irving beautifully describes old English Christmas traditions. Having moved from New York to England in 1815, the American author was able to observe celebrations and customs first hand, which inspired some great writing. This is sure to get you in the festive mood.
A Christmas crime novel for all murder mystery (link) fans. It's Christmas Eve at the home of millionaire Simeon Lee, who is surrounded by his family and other guests for the festive period. Things take a turn for the worst when Simeon is found dead with his throat slit. It's down to Poirot to investigate and put all the clues together to uncover the truth about who committed the crime.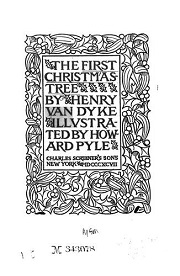 The Story of Other Wise Man is arguably van Dyke's most famous Christmas tale. However, this other short Christmas story tells how the first Christmas tree came into being. It follows Winifred, a monk, and missionary from England, who has traveled to teach the celebration of the birth of Christ.

Everyone knows this popular Christmas character and original story of Rudolph the Red-Nose Reindeer. The sequel picks up the story a year later and all the other reindeers are jealous of Rudolph and his red nose. But when Rudolph's nose loses its shine, he decides to run away. Then he comes across two lost rabbits who he helps by taking them to his home. Thankfully, his nose finds its shine again in time for Christmas.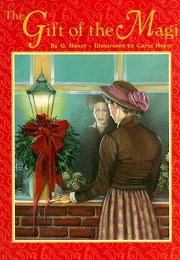 This O. Henry short story is about Jim and Della, a young couple with little money. It's Christmas Eve and, with only $1.87 left, Della doesn't have enough to buy a gift for her loved one. In the end, she makes a sacrifice to buy the perfect gift, only to find out later that her husband has done the same. This tale is compared with the biblical Magi (Three Wise Men).
This book is 4 stories in 1, starting in Wales in 1875. It's a story about a Christmas Angel that is handed down through 4 generations in the Thomas family. This charming read of traditions, family, and love is one Christmas read that will warm your heart. Angelic.
Merry Christmas!
Explore thousands of free audiobooks and ebooks at digitalbook.io.

*Digitalbook is a participant in the Amazon Services LLC Associates Program, an affiliate advertising program designed to provide a means for sites to earn advertising fees by advertising and linking to the Amazon LLC marketplaces.