Halloween
is observed in many countries on 31 October. It's a celebration that's become more secular and commercial in recent years, with lots of popular activities for the whole family. These include trick-or-treating, dressing-up, pumping carving, apple-bobbing and of course,
watching scary movies
! It's also a great time for book lovers to
get in the Halloween spirit and read about all things evil!
Horror fiction has been around for centuries with early tales of witchcraft and self-help books. Since then, the genre has exploded with stories about ghosts, vampires, the supernatural and the demonic. This makes it the perfect genre for this time of year. So as the witching hour approaches, why not let your imagination run wild and enjoy some scary horror fiction. We've put together 13 Halloween reads that are certain to send shivers down your spine…
Also, be sure to browse our horror genre for free audiobooks and ebooks.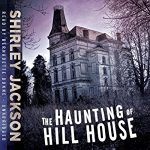 Ghosts, wall writings, possession… Shirley Jackson's 1959 book about a haunted house is a classic and a must-read for all horror fiction fans. Dr. Montague, an investigator of the supernatural, rents Hill House for the summer and invites guests to stay. Eleanor, Theodora, and Luke have all previously had paranormal experiences. The two caretakers refuse to stay in the house at night, while the four temporary residents start to experience strange events.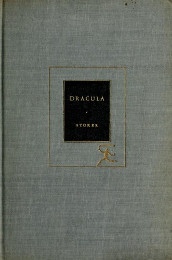 Bram Stoker's famous 1897 Dracula is one of the most famous Gothic Vampire novels. Set in the late 19th-century, Jonathan Harker, a young English lawyer is traveling to Castle Dracula in Transylvania (modern-day Romania). When locals learn of his destination they react with fear, which begins to worry Harker. Nevertheless, he continues on his way to meet Count Dracula, who he is helping to buy an Estate in England.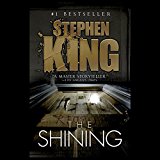 King's third book focusses on Jack Torrance, a writer and recovering alcoholic who is working as a caretaker in the Overlook hotel. He becomes trapped there after a storm with his wife and psychic son Danny, who can see the atrocities of the past that took place in the hotel. Jack's sanity begins to slip away as the mysterious forces surrounding the hotel begin to take control.
See blog post: Top 10 Stephen King Books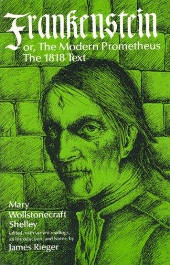 In Shelley's timeless work, Victor Frankenstein, after discovering the ingredients for reanimating life after death, assembles the body of a man from miscellaneous corpses. This goes about as well as expected. After several grisly murders and a scuppered attempt to provide a bride for the melancholic and neglected Frankenstein, Victor loses almost everything to a monster with revenge in mind.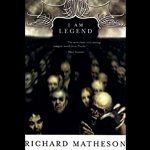 If Zombie-Vampire genre is your thing then Richard Matheson's 1954 novel will tick the box. As a vampire pandemic spreads, Robert Neville is the apparent sole survivor. Neville, who is immune to the disease, tries to discover what has happened as he goes about his daily life slaying vampires. While on his journey he comes across another survivor of the pandemic, Ruth, who has her own story of survival. However, not all is as it seems, and Neville becomes suspicious of this other supposedly immune survivor.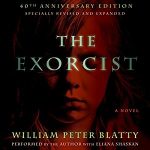 Based on a 1949 possession and exorcism, this novel depicts the events that took place in a rented house in Georgetown to Regan MacNell and the two priests that try to help her. Staying with her famous actress mother, Regan becomes ill and poltergeist activity starts occurring in the house. The physical and psychological changes quickly begin to take hold as Regan becomes antagonistic and violent. As medical treatment fails, her atheist mother turns to a priest for help to try and exorcise the demon.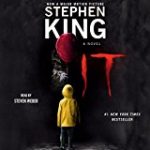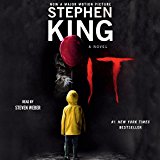 Stephen King, the master of horror fiction, published It in 1986 and tells the story of a group of children terrorized by the clown Pennywise, who feeds on their fear. The group set about fighting off the demonic clown. 30 years later, Pennywise returns and the terror begins once more. The group must come together again as adults and encounter the evil clown for a second time.
See blog post: Stephen King's Still Got 'It'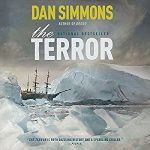 This 2007 fiction novel tells the story of John Franklin's lost 19th-century expedition of HMS Erebus and HMS Terror in the Arctic. The ships have been trapped in the ice for a year as the weather has been colder than usual. Poisoned food rations and the blistering cold weather conditions threaten the crew's survival. However, a bigger threat lurks around them in the ice. A monster resembling a huge polar bear, which the crew members refer to as 'The Terror'.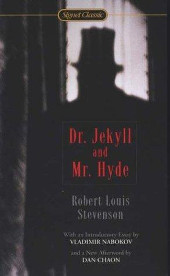 Robert Louis Stevenson's late 19th-century gothic novel tells the story of the strange happenings between Dr. Jekyll and Mr. Hyde. Gabriel John Utterson investigates his old friends after his cousin, Richard Enfield tells him that he saw Hyde trample a girl to death after bumping into her. Hyde pays Enfield to keep quiet about what he saw to avoid a scandal. The cheque he receives is from the reputable Dr. Jekyll, who has also recently changed his will to make Hyde the sole beneficiary.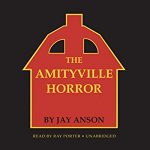 Jay Anson's 1977 novel is said to be loosely based on the Lutz family and their paranormal experiences. George and Kathleen buy a house, which has been empty for over a year following the DeFeo murders that took place there. They move in with Kathleen's 3 young children, and it's not long before the paranormal activity begins to terrify the family. Visions, cold spots, nightmares, moving objects, and voices are a few of the happenings that can't be explained.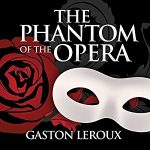 Gaston Leroux's novel is set in the Paris Garnier in the early 20th-century, which is said to be haunted by a ghost. When stagehand Joseph Buquet is found hanged, all fingers point to the Phantom. Meanwhile, Christine Daeé, a Swedish soprano has been getting lessons from the Angel of Music, who she believes has been sent by her dead father. The Phantom then starts making demands, which the Opera managers ignore. Events then occur with devastating consequences as the Phantom reveals himself.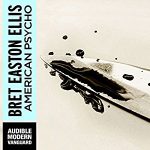 This disturbing 1991 novel tells the story of psychopath Patrick Bateman, a good looking 26-year-old Wall Street Investment banker, and serial killer. Narrated by Bateman, he tells of his daily life in 1980s New York. Long working hours, nightclubs, drugs, relationships and a lot of blood. This psychological thriller is so frightening, as Bateman describes a life that so many people can relate to.
Check out some more black comedy novels in our blog post: Top Black Comedy Novels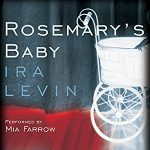 Ira Levin's Rosemary's Baby is the bestselling horror novel of the 1960s. Rosemary has just moved to a New York apartment building, Bramford, with her husband Guy. The building has a record of witchcraft and murder, which the couple promptly ignore and move in. The neighbors take a keen interest in the new residences and welcome them to the building. Soon after, the couple decides it's time to have their first child. However, it's not long before Rosemary learns more about her eccentric neighbors. As a result, she begins to fear for the safety of her unborn child.
Browse, download and listen online to free horror audiobooks and ebooks at digitalbook.io
*Digitalbook is a participant in the Amazon Services LLC Associates Program, an affiliate advertising program designed to provide a means for sites to earn advertising fees by advertising and linking to the Amazon LLC marketplaces.