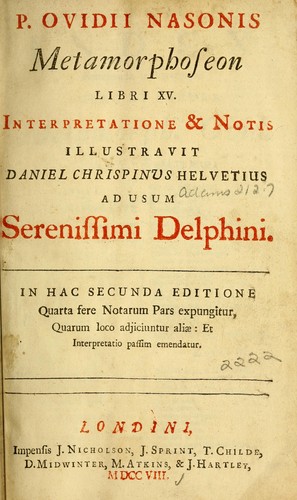 Metamorphoses
by Publius (Ovid) Ovidius Naso
Genres:
Languages:
Provider: Librivox
Price: $0.00
The Metamorphoses of Ovid is probably one of the best known, certainly one of the most influential works of
the Ancient world. It consists of a narrative poem in fifteen books that describes the creation and history of
the world through mythological tales, starting with a cosmogony and finishing with the deification of Julius
Caesar. Published around 8 AD, the Metamorphoses are a source, sometimes the only source, for many of the
most famous ancient myths, such as the stories of Daedalus and Icarus, Arachne or Narcisus. Ovid wor...

Todo