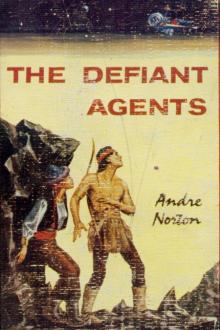 Defiant Agents
by Andre Norton
Genres:
Languages:
Provider: Librivox
Price: $0.00
Travis Fox and a band of fellow Apache AmerIndians have their racial memories and survival abilities enhanced
by the Redax machine and are sent to the planet Topaz, one of the few worlds of the ancient star empire that
the US has voyage tapes to. But the Reds have "snooped" the tapes and get there first, and have a nasty
surprise waiting for any ship that does not have the proper identification. Travis and some of his fellow
Apaches survive the ensuing crash landing...but can they defeat the Reds and win Topaz for themselv...

Todo