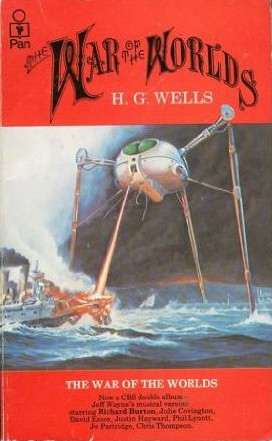 War of the Worlds (version 2)
by H. G. Wells
Genres:
Languages:
Provider: Librivox
Price: $0.00
IMPORTANT NOTE: "War of the Worlds" is still under copyright in UK and EU (until 1st Jan, 2017). If you are in
these jurisdictions, downloading this audiobook will be a violation of copyright law. War of the Worlds by
Herbert George Wells (H.G. Wells) was published in 1898 at a time when he wrote a series of novels related to
a number of historical events of the time. The most important of these was the unification and militarization
of Germany. The story, written in a semi-documentary style, is told in the first person by an unnamed o...

Todo