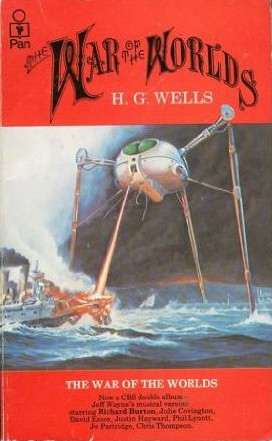 War of the Worlds
by H. G. Wells
Genres:
Languages:
Provider: Librivox
Price: $0.00
IMPORTANT NOTE: "War of the Worlds"; is still under copyright in UK and EU (until 1st Jan, 2017). If you are in
these jurisdictions, downloading this audiobook will be a violation of copyright law. H. G. Wells wrote The
War of the Worlds in 1898, when there was much speculation about life on the planet Mars. The book is
considered to be one of the first science fiction novels. In the story, an English gentleman narrates the
events of a violent and fast paced Martian invasion. The frightening images of people fleeing from giga...

Todo